Planning a wedding is an exciting endeavor, and when it comes to choosing the perfect venue, the Western Cape in South Africa offers a plethora of options. For couples seeking an intimate celebration with fewer than 50 guests, the Western Cape is home to some stunning venues that provide the ideal backdrop for a memorable wedding day. In this blog post, we will explore the top wedding venues in the Western Cape, each offering its unique charm and appeal for small, intimate weddings in 2023.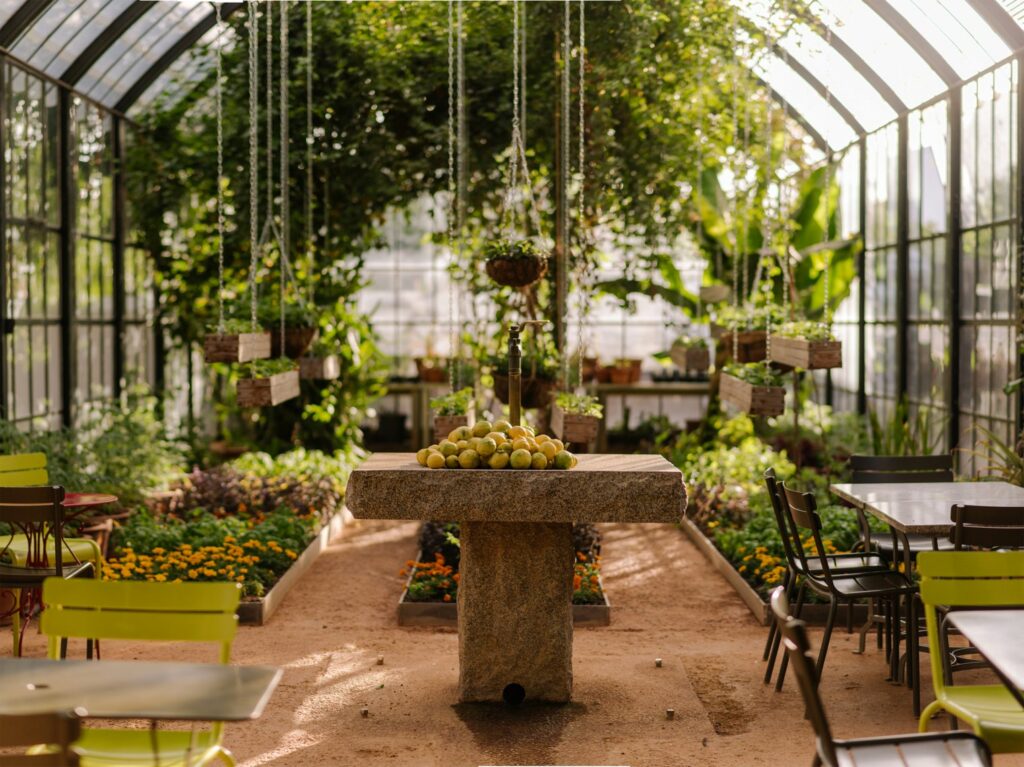 ---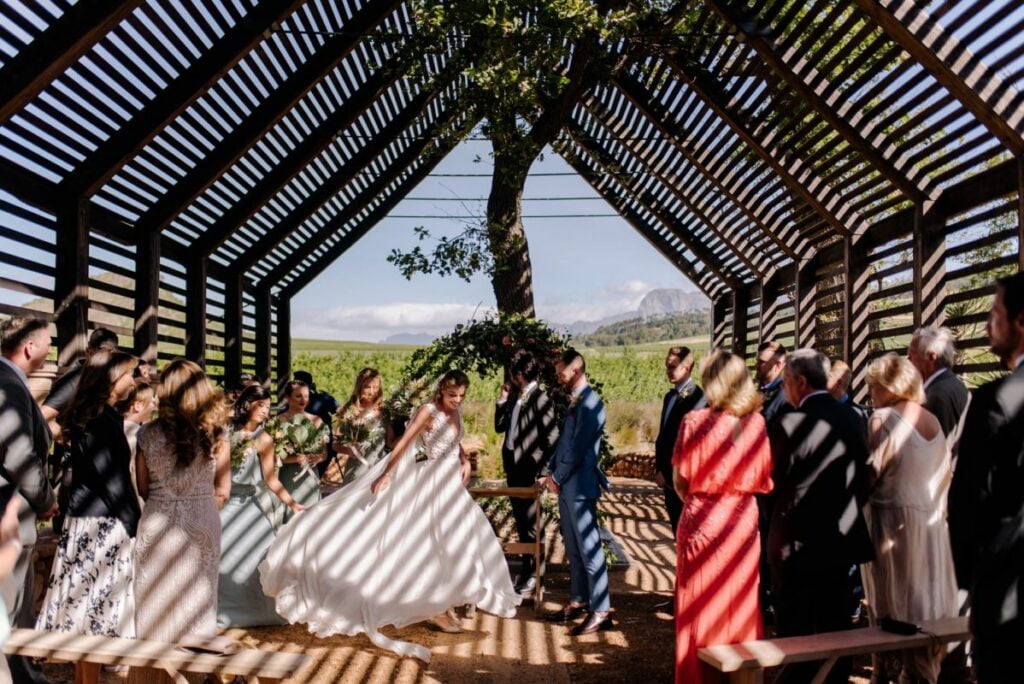 Photography by Mathias Fast Photography
Nestled in the picturesque Drakenstein Valley, Babylonstoren is a historic Cape Dutch farm estate that exudes timeless elegance. This venue is renowned for its beautifully landscaped gardens, which feature an array of fruit orchards, vineyards, and fragrant herb gardens. For intimate weddings, Babylonstoren offers several charming locations, such as the Greenhouse, with its enchanting glass and steel structure, or the idyllic Tea House, surrounded by tranquil water features. The venue's farm-to-table approach ensures a culinary experience like no other, with fresh and organic ingredients sourced directly from the estate.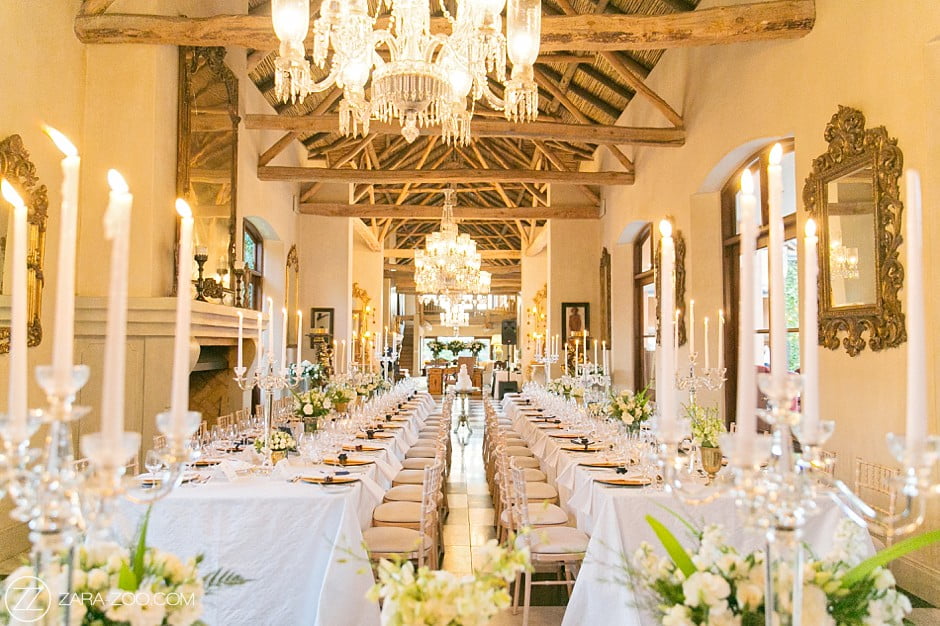 ---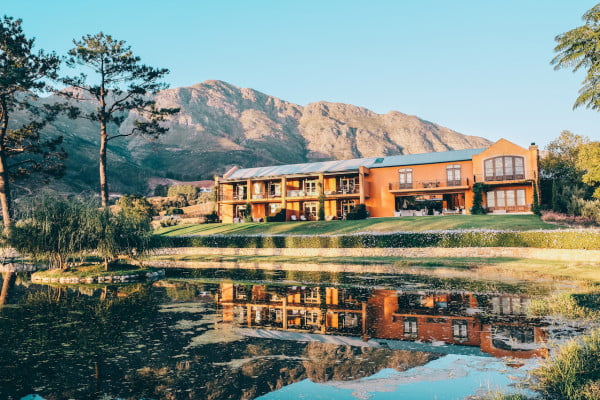 Images by Zara Zoo Photography
Situated in the heart of the Franschhoek Valley, La Residence is a luxury boutique hotel that offers an exquisite setting for intimate weddings. The venue boasts opulent interiors, lush gardens, and breathtaking views of the surrounding vineyards and mountains. Couples can exchange their vows in the enchanting Rose Garden or the elegant formal lounge, followed by a reception in the dining room adorned with crystal chandeliers. With only 11 individually decorated suites, La Residence provides a sense of exclusivity and personalized service for couples and their guests.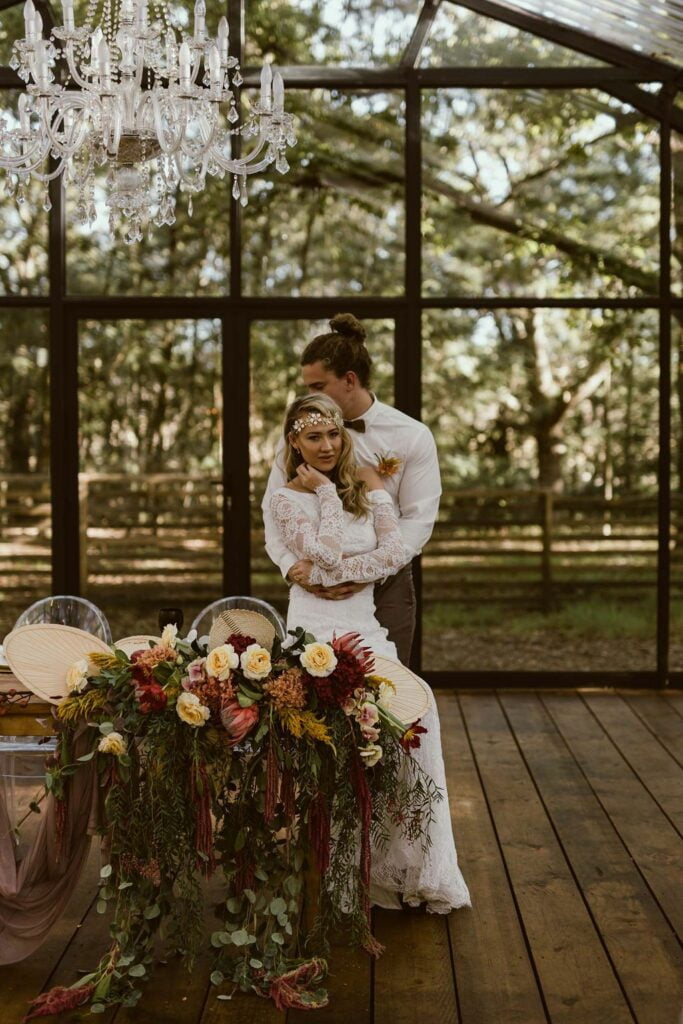 ---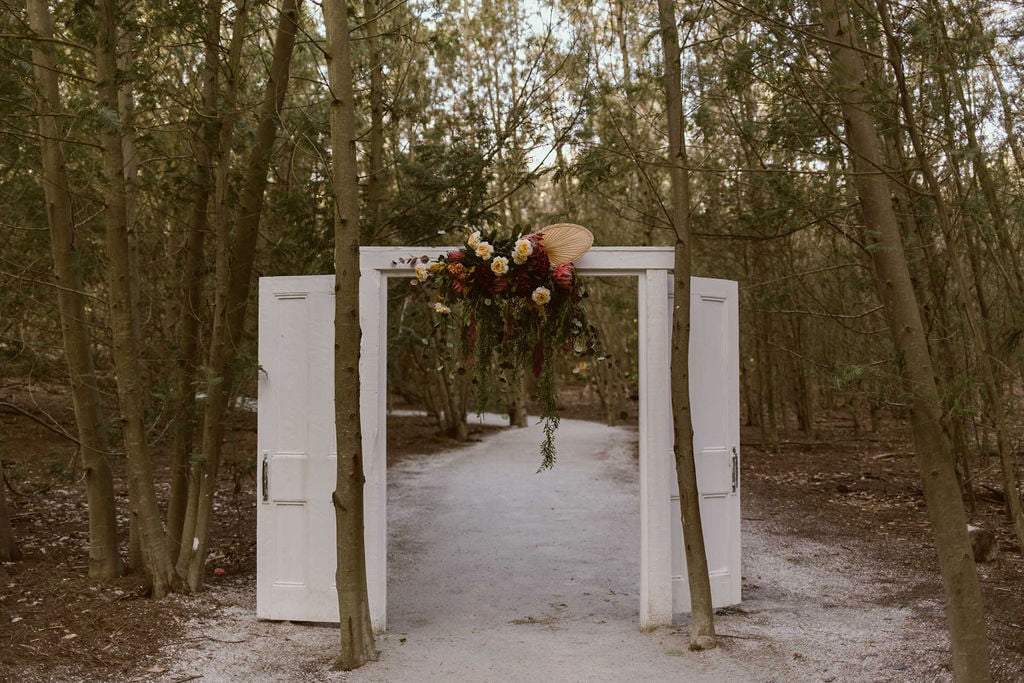 Photography by Bronwyn Tod
Nestled in a magical forest near Caledon, Die Woud provides a unique and intimate wedding experience. Surrounded by towering trees, this contemporary venue blends seamlessly with nature, offering a serene and romantic ambiance. The venue features a stunning glass chapel, allowing couples to say their vows under a canopy of trees. The reception area boasts floor-to-ceiling windows that showcase the enchanting forest, creating a sense of being one with nature. Die Woud caters to every detail, ensuring a seamless wedding day and offering various indoor and outdoor spaces to accommodate different parts of the celebration.
---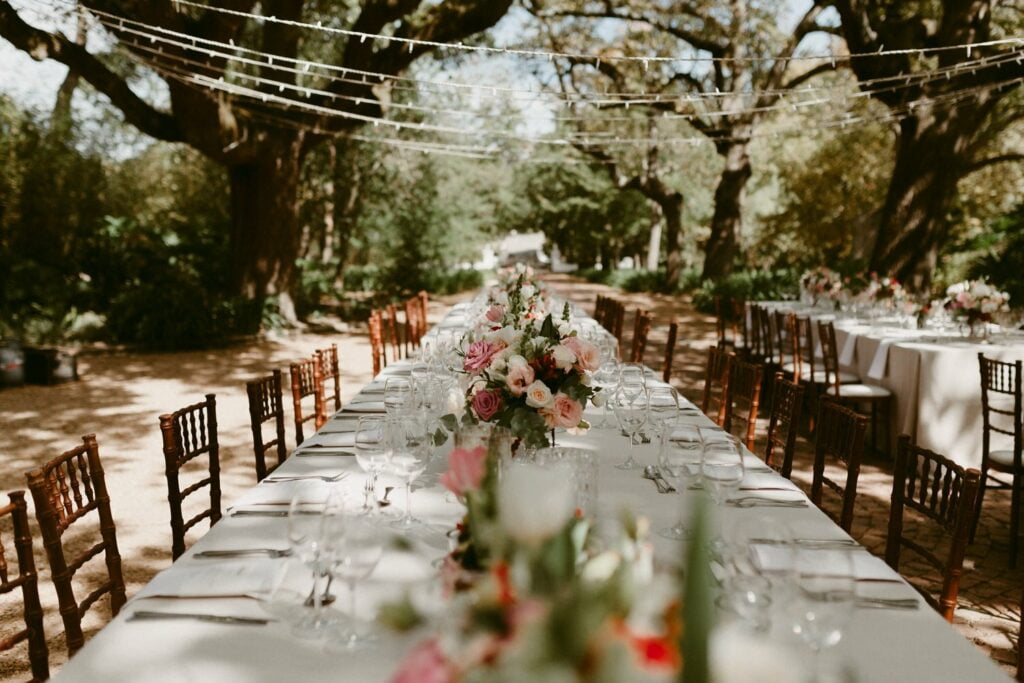 Image by the Lesueurs Photography
Located in the heart of the Stellenbosch Winelands, Nooitgedacht Estate is a historic venue steeped in charm and elegance. This family-owned estate features manicured gardens, towering oak trees, and a classic Cape Dutch manor house. The venue offers several options for intimate weddings, including the romantic garden gazebo, the rustic Wine Cellar, or the grand ballroom for an indoor celebration. Nooitgedacht Estate combines old-world charm with modern amenities, providing couples with a memorable and elegant wedding experience.
---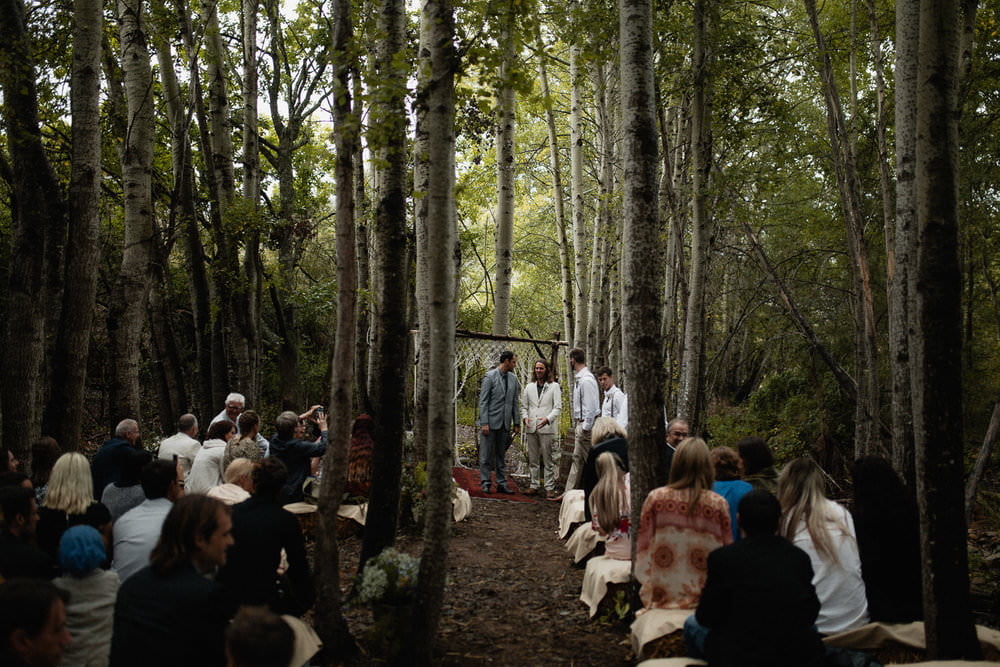 Photograph by Martijn Roos Photography
For couples seeking a rustic and tranquil wedding venue, Pat Busch Mountain Reserve offers a hidden gem in the Robertson Valley. Set against the backdrop of majestic mountains and lush landscapes, this reserve provides a secluded and picturesque setting. Couples can exchange vows in the quaint stone chapel or opt for an outdoor ceremony under ancient trees. The reception can be held in the charming barn, which can be transformed into a romantic space with fairy lights and rustic decor. Pat Busch Mountain Reserve offers on-site accommodation, ensuring a memorable and convenient experience for couples and their guests.
When it comes to planning an intimate wedding in the Western Cape, these venues offer an idyllic setting and a truly magical experience for couples and their guests. From historic Cape Dutch estates to contemporary forest retreats, each venue provides its unique charm and ambiance. Whether you desire a luxurious boutique hotel, a scenic wine estate, or a rustic mountain retreat, the Western Cape offers a diverse range of options to suit every taste and style. With these incredible venues, your intimate wedding in 2023 is bound to be an unforgettable celebration of love and togetherness.