As a wedding dress designer and boutique in Cape Town, I often get asked what the latest trends are for bridal wear and how those translate to the South African and Cape Townian market.
While Cape Town is known to be relaxed in the way we dress, this does not mean we don't know how to own it when it comes to bridal wear.
Since the COVID Pandemic forced people to downsize their weddings, I think the trend remains for smaller gatherings, but what does this mean for the bride and her wedding dress? Let's have a look and see…
One wedding dress? How about two…?
While traditional wedding dresses will always remain, more and more brides are choosing to have the best bridal experience by having a second more cocktail style bridal look for the reception or after party.
Sustainable wedding dresses
Sustainability in most people's minds refers to using sustainable fabrics, but for bridal wear we are thinking more about the ability to make outfits that can be worn again. The best way to do this is by making separate pieces that can be worn again. I have been consulting with brides recently on making outfits that can be made up of multiple garments that can be worn on their own in future. I am working with brides on making body suits and skirts, or play suits with over skirts, or tailored trousers with a bodysuit and perhaps a cape.
The New Traditional bride
A bridal trend in 2022 is matching a traditional wedding dress with a non-traditional accessory such as a colorful cape, hooded cape or unusual accessories. Keep your eyes peeled for my bridal capes!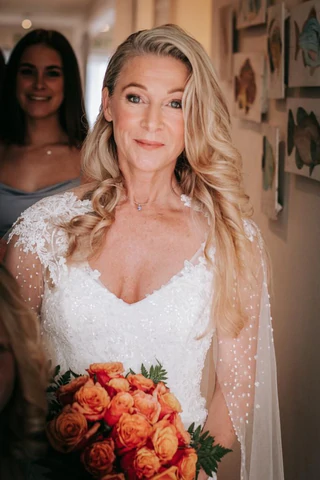 Colour me beautiful!
The world seems to be agreeing with me that colour should be making it's way into bridal attire! Whether it be with pop's of colour, printed wedding dresses or dreamy dip-dyes dresses like mine, more and more brides are choosing self expression over tradition in 2022.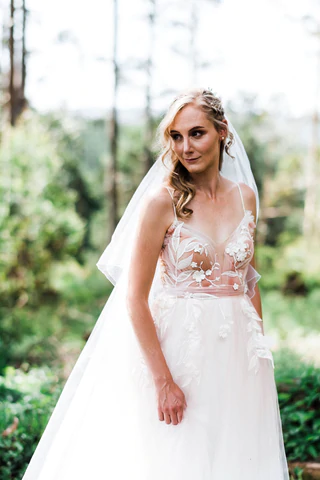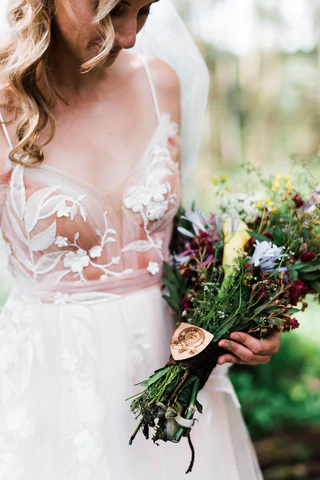 If the above resonates with you, then please do give me a call. It's my dream to make the essence of you shine on your wedding day, so let's collaborate to make something truly exquisite!