A wedding day is a momentous occasion that calls for the perfect dress to make the bride feel like a true vision of beauty. In 2023, bridal fashion takes a step forward, embracing a blend of timeless elegance and contemporary flair. From ethereal silhouettes to intricate embellishments, this year's wedding dress trends are a harmonious union of tradition and innovation. Let's embark on a journey through the enchanting world of bridal fashion and explore the latest wedding dress trends that are captivating brides-to-be across the globe.
Ethereal Romance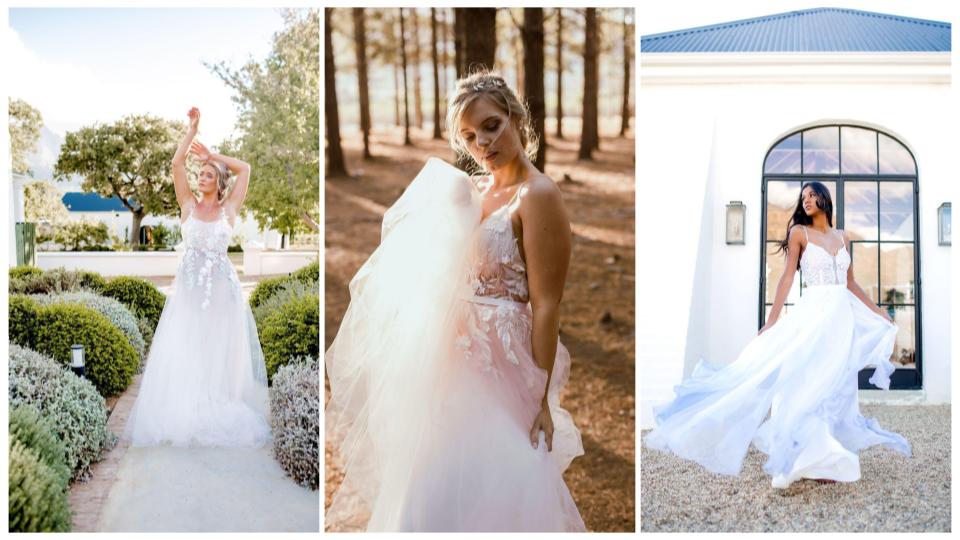 To view the above dresses, click here
In 2023, the ethereal romance trend takes center stage, bringing a dreamlike quality to wedding gowns. Soft, flowing fabrics like chiffon, tulle, and organza create graceful silhouettes that seem to float on air. Delicate lace detailing, sheer sleeves, and illusion necklines add an ethereal touch, enhancing the bride's natural beauty. Designers, like myself are incorporating light pastel hues, such as blush pink and powder blue, to add a whimsical touch to traditional white gowns. This trend evokes a sense of fairy tale enchantment, allowing brides to embrace their inner princesses on their special day. This style is rather definitive of Molteno Couture bridal wear, so I would say we're experts at this trend.
Modern Minimalist bridal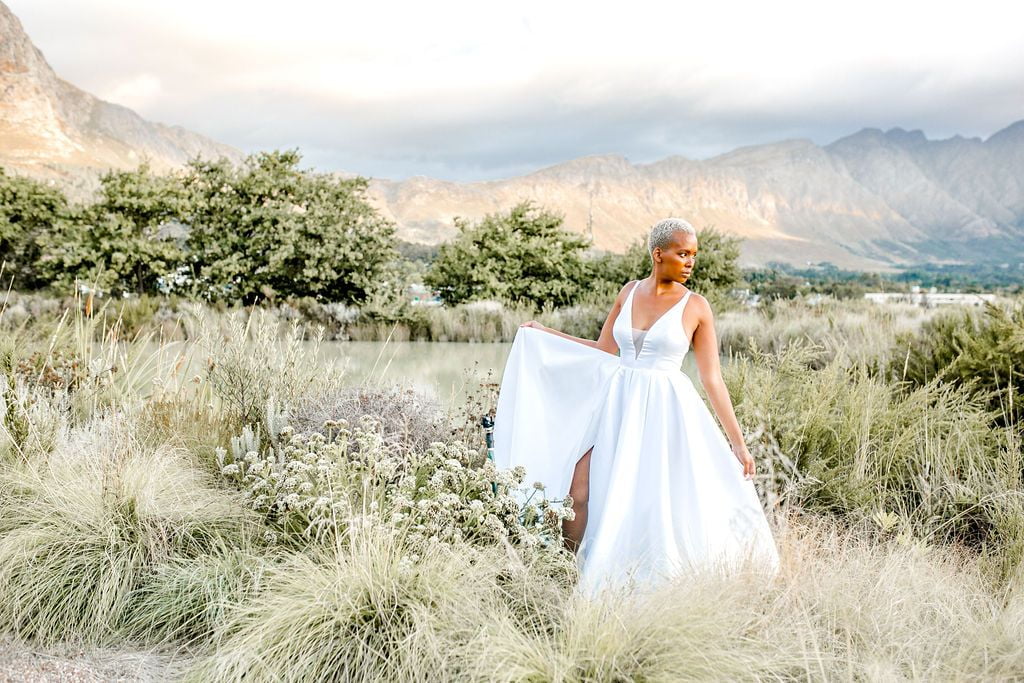 Brides seeking a contemporary yet timeless look will adore the modern minimalism trend dominating the wedding dress scene in 2023. Clean lines, sleek silhouettes, and minimalist designs create a sophisticated and effortlessly chic aesthetic. Simple satin or crepe fabrics, often with no embellishments or intricate detailing, make a statement through their understated elegance. Asymmetric necklines, tailored jumpsuits, and two-piece ensembles are gaining popularity among fashion-forward brides who desire a sleek and modern alternative to traditional gowns. This trend showcases that less is indeed more, allowing the bride's natural beauty to shine through.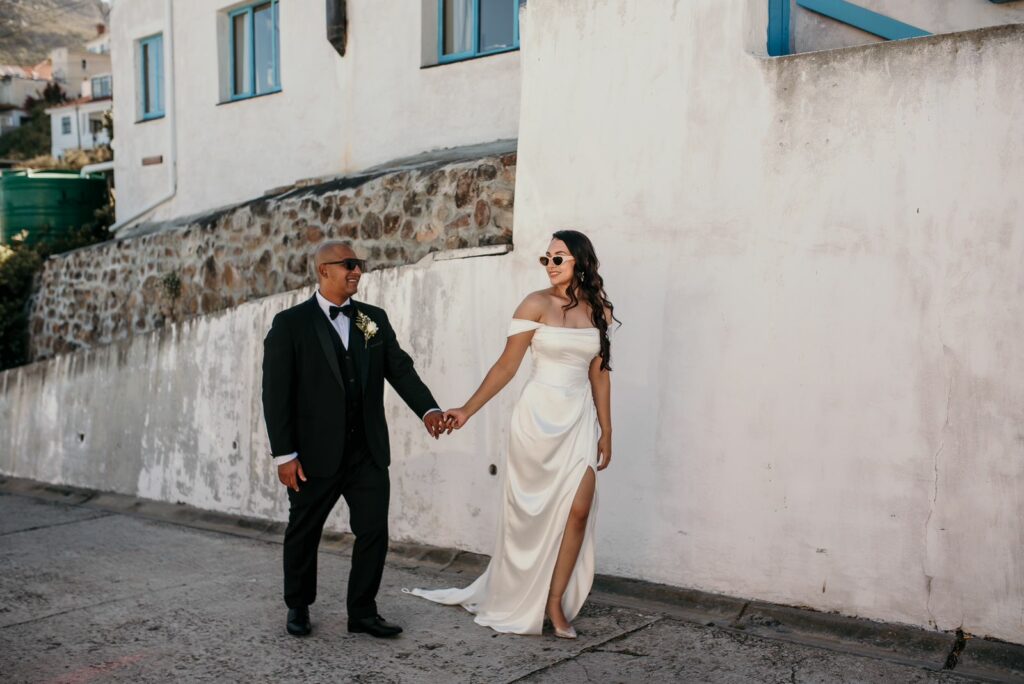 Bold Statements
For the bride who seeks to make a striking entrance, the bold statements trend offers a plethora of options to make a memorable impact. Dramatic sleeves, from voluminous puff sleeves, and bold bows are a key element in this trend, adding a touch of grandeur and drama. Vibrant colors such as emerald green, royal blue, and rich burgundy are making waves, allowing brides to showcase their unique personalities. Intricate embroidery, three-dimensional floral appliqués, and beaded fringe are among the details that capture attention and make a bold statement. This trend empowers brides to express themselves fearlessly and exude confidence on their big day!