The most common question that people ask me when they find out that I am a wedding dress designer, is how much does a wedding dress cost?
This is not a straightforward question to answer, as there are so many variables to this question. The cost of a wedding dress is going to depend upon the style and complexity of the style. Bridal gown pricing will depend upon the fabric used, partially because certain bridal fabric like lace is expensive, and because working with these fabrics is extremely labour intensive. Should your wedding dress have hand beading, or  beaded lace, it will be in the higher price bracket because this is a process that can only be done well by highly skilled seamstresses and it takes exceptionally long, adding days and weeks to the production time of your wedding gown. Examples of these highly complex dresses are seen in my Undefeatable Love collection.
I do have less expensive collections, such as Islay Rose Bohemian, and this is the case because I use more simple lace and there is less hand detail on the dresses.
Dresses for plus size brides are often a bit more expensive as I take extra care in creating expert corsetry to support and cinch the figure.
In South Africa, labour is comparatively cheaper than in Europe, so you will find that to have a wedding gown custom made here is a great deal cheaper than abroad.
Where we incur extra costs in South Africa, is on import duties. Something most people don't know is that we have a 45% import tax on all fabrics and clothing. This is why imported wedding dresses are so costly and it often means that it is cheaper to have a dress made in South Africa than it is to import a similar style.
With all of this background information given, I will dive into giving you an outline on what you should expect to pay for a wedding gown in South Africa.
How much does a ready made, imported wedding dress cost in South Africa?
The cost will depend upon the brand of the dress and the boutique, but for a good quality imported wedding dress you will be looking at an entry level price being R20 000 and if you want a full lace dress, or dress with beading, you can expect to pay R30 000 to R40 000.
For high end designer imported wedding dresses such as Pronovias, you are likely to pay between R45 000 and R100 000. Berta Wedding dresses as available in Johannesburg boutiques are going to cost around R200 000.
The cost of buying a ready to wear bridal gown from a designer in Cape Town
The cost of this will again depend on the designer. Some designers sell their ready to wear collections starting from R8 000 for simple styles, R15 000 for medium end dresses and R22 000 for the more complex ready made dresses.
To shop for my simple boho wedding dresses shop here:
For past collections of Molteno wedding dresses see here:
The average well known wedding dress designer charges between R15 000 and R25 000 for ready to wear dresses while the higher end designers start at R40 000 for their collection of bridal designs.
Shop my latest bridal collection here:
Having a Bridal gown custom made in Cape Town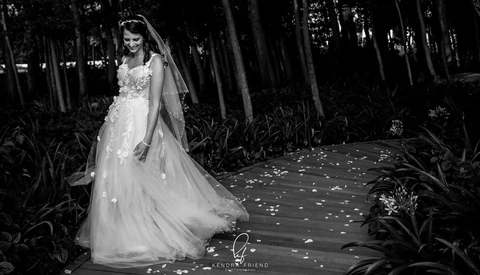 For custom made wedding dresses, most designers start from R20 000 for a basic dress and this can go up to R60 000.
The higher end wedding dress designers can start at R40 000 and reach up to R100 000 for complex couture.
For custom made wedding dresses by Molteno, explore here:
The cost of renting wedding dresses in Cape Town
Rental prices can vary a lot, as you do get some boutiques who are able to cater for the very low budget bride and rentals can start for as little as R3000. These are not going to be new styles and these dresses may have been rented many, many times before so beware that the quality of these bridal gowns are not going to be very good. As with everything, you get what you pay for.
The standard for high quality wedding dresses is to be paying ¾ of the retail price as good boutiques will not rent the same dress out more than 2 or 3 times before selling it on a sample sale.
For Molteno Sample sale dresses look here:
I hope this post was helpful and that it has prepared you to budget for the wedding dress that is perfect for both you and your budget.