Rushka came to me in August 2016 looking for a designer to help her to create her dream wedding dress. As a creative herself, she had a clear idea of the aesthetic she was going for and felt that my soft, bohemian design style was in line with that.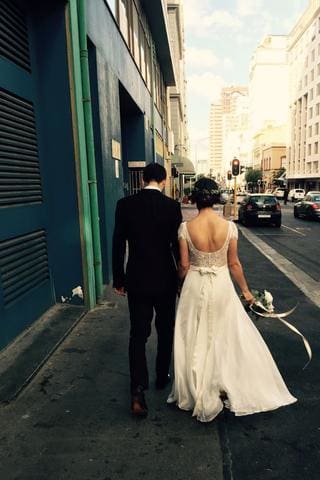 Ruschka had collected a few images of wedding dresses she liked, and also brought me a few dresses of her own that she liked. I love it when my clients do that as it gives me a clear idea of the bridal they like, and the clothes they bring of their own can show me and them exactly what looks good on their figure.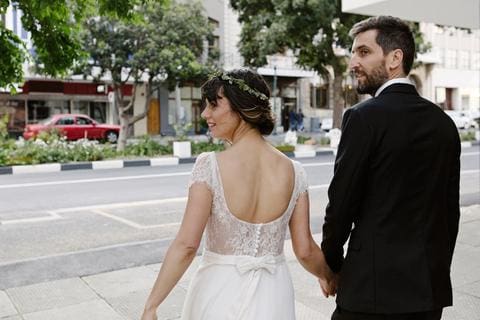 Ruschka was going for a bohemian styled wedding dress. This typically alludes to the bridal design being understated, elegant, easy to wear, light and flowing. The wedding venue was to be the center of Cape Town and they were going to do the couples shoot on the streets of the CBD, the theme would therefore be that of modern boho.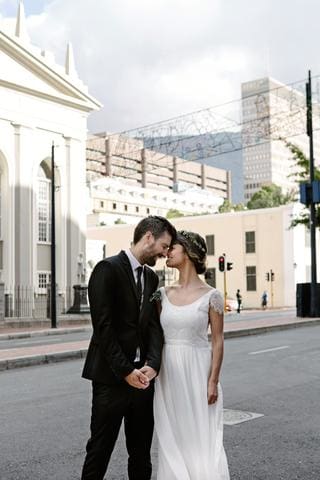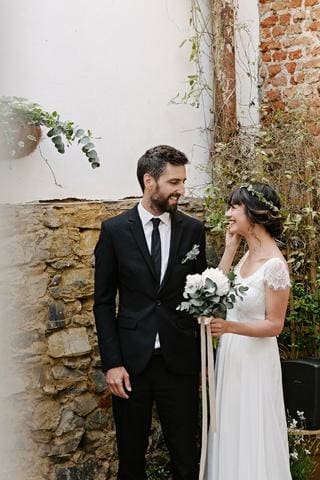 After looking at all of Ruschka's design inspiration, we settled on a dress with an unstructured bodice, with a scoop neck and low scoop back. The front of the bodice was to be lined with satin and covered by delicate Chantilly lace. The back would be made using only the lace against skin and I would cut delicate cap sleeves from the trademark Chantilly edging.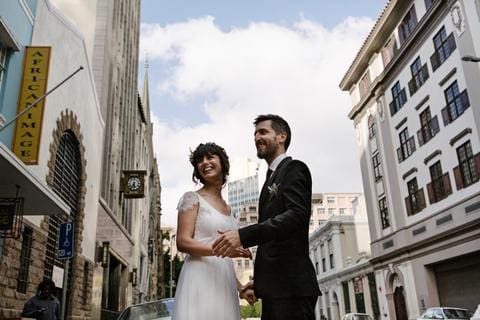 The skirt would be made from a double layer of featherweight silk chiffon and finally I would make a little belt from raw silk. The back of the lace would be fastened with a fine row of silk covered buttons.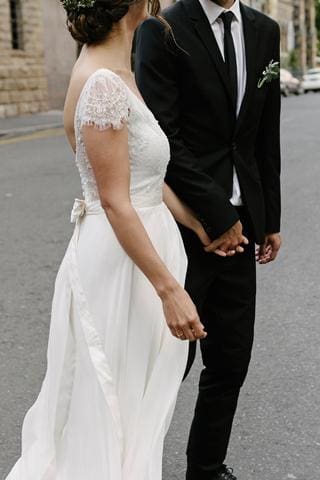 The style suited Ruschka's petite frame perfectly and we chose an off white which complimented her complexion.

After a trip to the fabric store and a few fittings, the dress came together perfectly and the result was nothing short of stunning!