Planning a wedding in Cape Town means immersing yourself in breathtaking natural landscapes and a variety of stunning wedding venues. From beachfront bliss to glamorous wine farms, boho city vibes, and enchanting forest settings, the possibilities are endless. To help you choose the perfect wedding dress for your Cape Town celebration, we've compiled a guide highlighting the latest wedding dress trends of 2023 and how they can be tailored to suit each unique wedding venue.
Bridal for beach Weddings: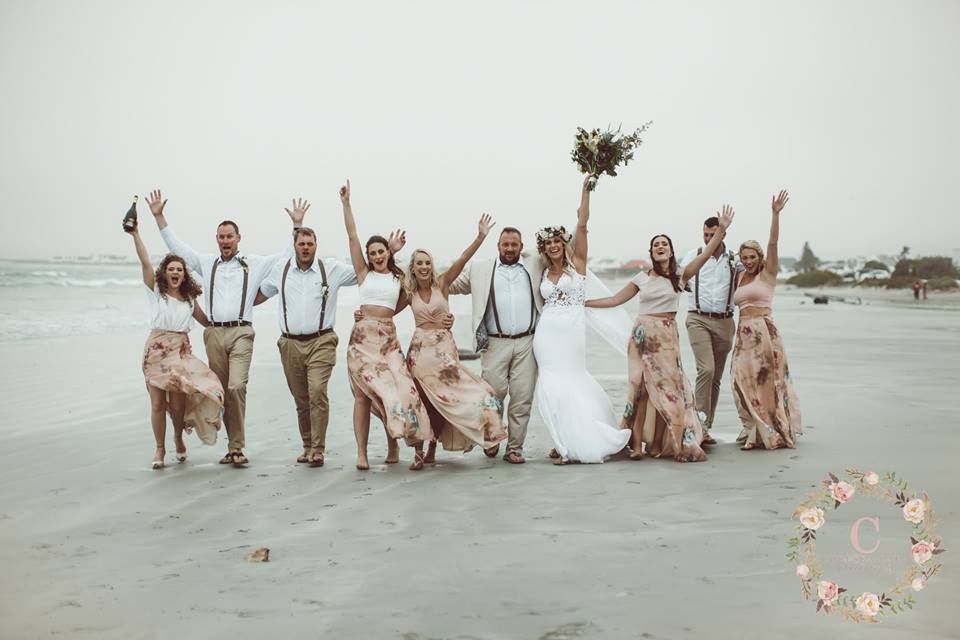 Effortless Elegant wedding dress
Beach weddings in Cape Town call for wedding dresses that embrace the serene coastal atmosphere while reflecting the bride's personal style. The 2023 trend of effortless elegance is perfect for beach brides. Opt for lightweight fabrics like chiffon, tulle, or organza that allow for movement and flow. Consider a boho-inspired gown with delicate lace details or an ethereal, flowy silhouette that captures the essence of the ocean breeze. Soft colors such as blush, champagne, or even pastel hues can beautifully complement the natural beach setting. Embrace open backs, illusion necklines, or delicate straps to add a touch of allure to your ensemble.
Wedding gown for an outdoor Glamorous Wine Farm Weddings: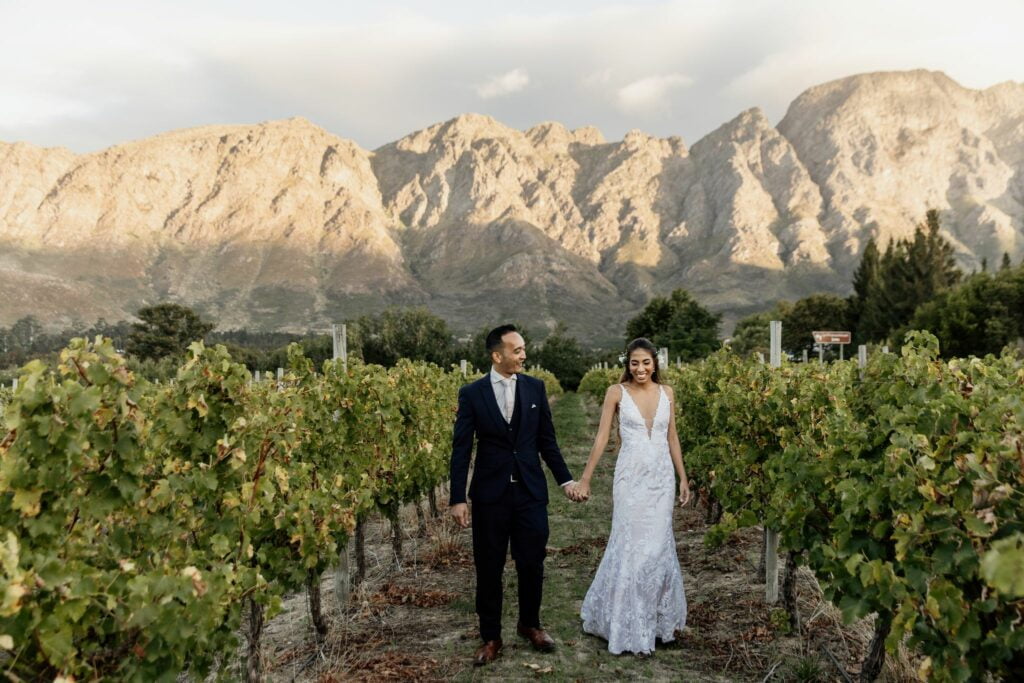 Vintage Romance styled bridal gowns
For glamorous wine farm weddings, it's all about blending vintage romance with a touch of modern sophistication. Look for wedding dresses with timeless silhouettes like A-line or fit-and-flare, enhanced with delicate lace appliques or intricate beading. Deep V-necklines and off-the-shoulder styles add a dash of elegance. Opt for luxurious fabrics such as satin or mikado to enhance the regal ambiance of the wine farm setting. For a modern twist, consider a gown with detachable sleeves or a dramatic overskirt that can transform your look from ceremony to reception. Incorporate metallic accents, like gold or rose gold, for a touch of glamour. See our collection here:
Wedding gown for boho City Weddings:
Chic and Effortlessly Stylish wedding dresses
Boho city weddings in Cape Town exude a sense of chic and effortless style. Embrace the relaxed yet trendy vibe with a wedding dress that captures this spirit. Choose flowing silhouettes, such as sheath or boho-inspired column dresses, made from lightweight fabrics like chiffon or silk. Floral lace patterns, bell sleeves, or fringe details can add a bohemian touch. Consider alternative colors like soft gray, blush pink, or even pastel blue for a unique and modern twist. Accessorize with a flower crown, statement earrings, or a vintage-inspired belt to complete your boho city look. For our Boho Collection Click here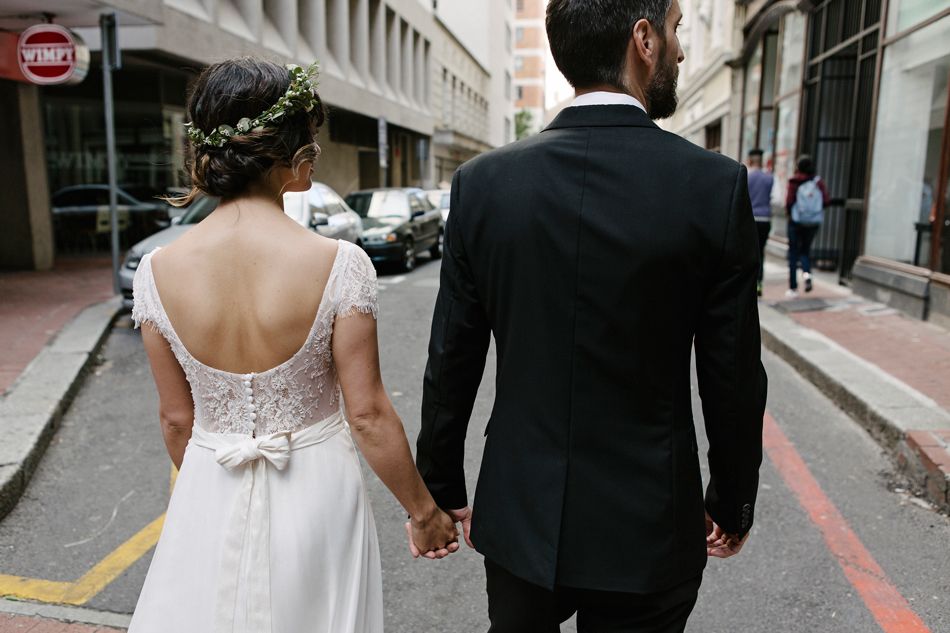 Bridal for boho Forest Weddings:
Enchanting Whimsy inspired wedding dress: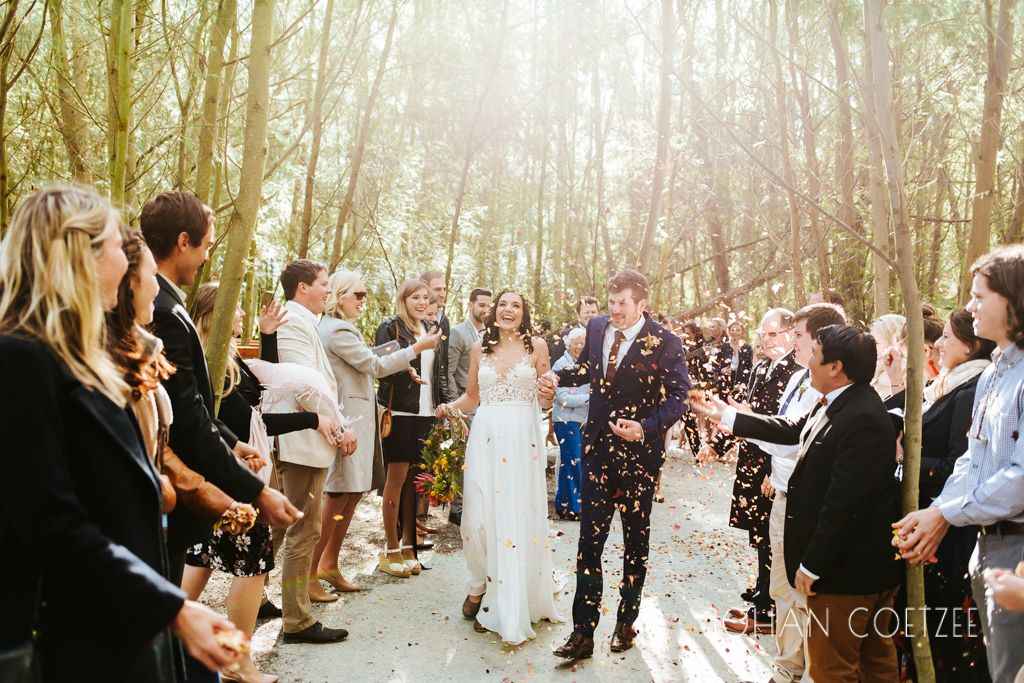 Boho forest weddings in Cape Town provide a magical backdrop for a bride's fairy tale dreams. Opt for wedding dresses that embody enchanting whimsy. Look for ethereal gowns with cascading layers of tulle or chiffon, adorned with delicate floral appliques or intricate embroidery. Romantic features like long sleeves, illusion necklines, or keyhole backs can enhance the ethereal vibe. Earthy tones such as ivory, blush, or sage green can beautifully complement the natural surroundings. Accessorize with a floral crown, delicate hair vines, or a flowing veil to complete your boho forest ensemble.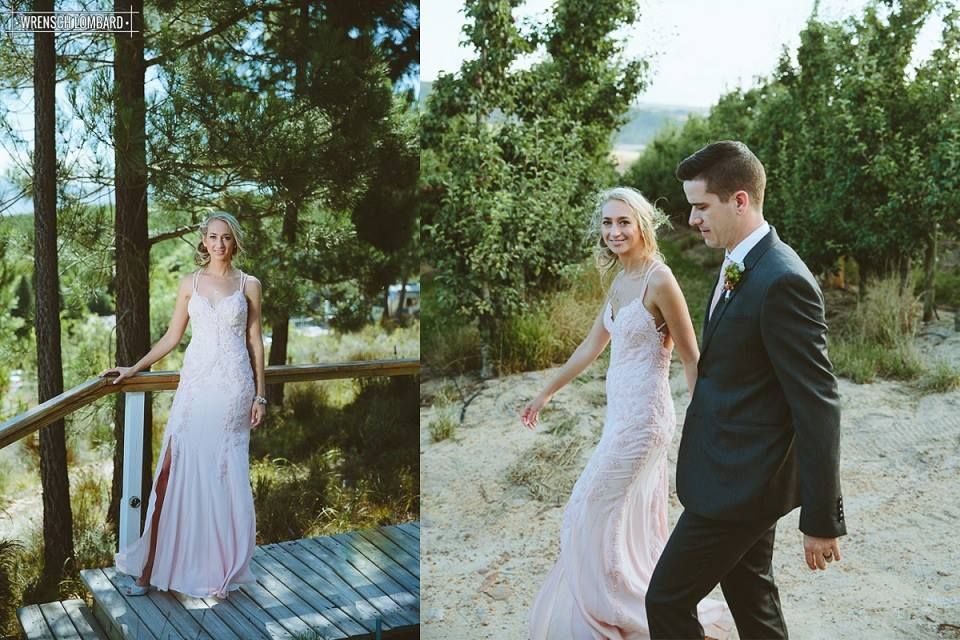 Choosing the perfect wedding dress for your Cape Town celebration requires careful consideration of both the venue and your personal style. From beach weddings to glamorous wine farms, boho city vibes, and enchanting forest settings, the diverse range of wedding venues in Cape Town offers an abundance of opportunities to showcase the latest wedding dress trends of 2023. By embracing the effortless elegance of beach