In the lead up to your wedding day, there are so many things to think about, from location, to flowers, food, and of course – your wedding dress! In the midst of all of this, you may not have considered that there is so much more to your bridal look than just a wedding dress.
As your wedding day approaches and you feel overwhelmed by all the things you still need to do, let me help you out with this step-by-step, failsafe guide to everything you need to buy or book leading up to your wedding day, including the timeline in which you should do it.
Step 1: Your wedding dress – 6 to 12 months prior to your wedding day
It may take you some time before you find your perfect bridal gown or decide on a style that you want to have custom made, which is why I give a timeframe of 6 to 12 months. Most designers would require at least 6 months' notice in order to custom design your wedding dress, and if you choose to import a style through a Cape Town bridal boutique, the lead time is generally about 6 months. Don't forget to add another 6 weeks to accommodate for any alterations that may need to be done.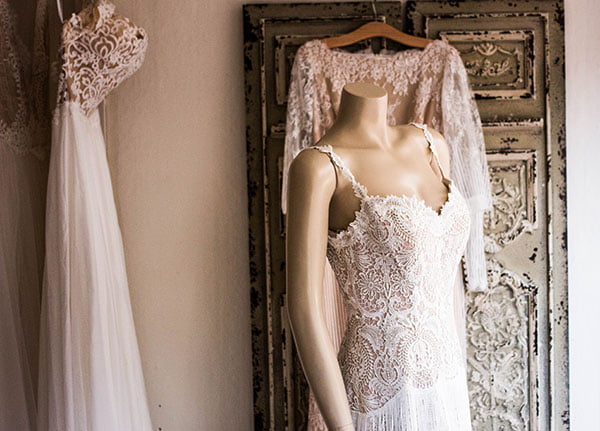 Step 2: Skin and beauty treatments
This may not apply to all brides-to-be, but if you are someone who has skin problems or something else that needs long-term treatment, this is worth preparing for well ahead of time.
Step 3: Visit the hair salon
Make an appointment with your usual hairdresser and discuss what you want your hair to look like on your wedding day. Have a plan for getting a cut, colour, and any treatments you may need leading up to your wedding day.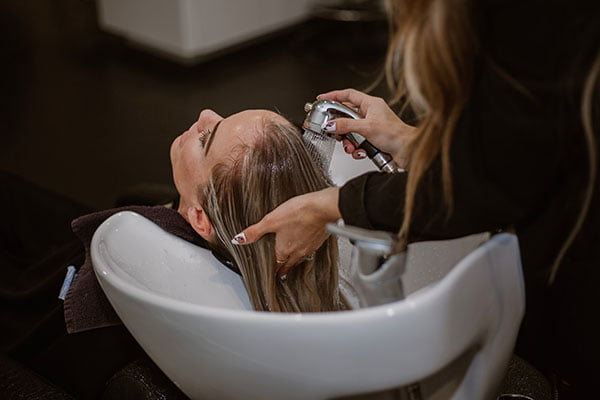 Step 4: Bridal accessories – 3 to 6 months prior to your wedding day
Shoes
This may be fairly self-explanatory, but make sure you have the shoes you plan to wear on your wedding day as soon as possible, so that the hem of your dress can be adjusted accordingly.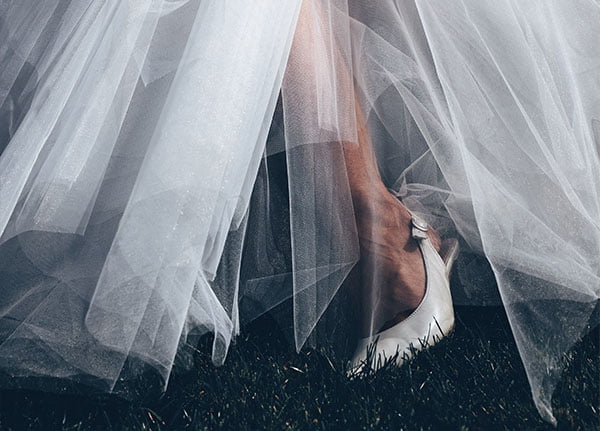 Jewellery
If you're in doubt about what jewellery to wear on your big day, ask your bridal stylist for advice to make sure it matches your dress. Most modern brides in South Africa keep to quite a minimal look when it comes to jewellery – no necklace, just one or two pieces, such as statement earrings and perhaps a bracelet.
Step 5: Hair and make-up trial – 3 to 6 months prior to your wedding day
If you are planning on having your hair and make-up done professionally, then it is best to book this in well in advance, just in case you are not happy with your first choice and decide to go with someone else. Hair and make-up artists get booked up quite quickly, as most of them will only be able to do one function on a day, so do not leave this until the last minute.
Find a hair and make-up artist whose work resonates with you. I personally recommend finding someone who can travel to your venue on the day and do both hair and make-up to reduce stress and complications.
When you are planning your hairstyle, don't forget to ask about headpieces and veils, should you want to include these.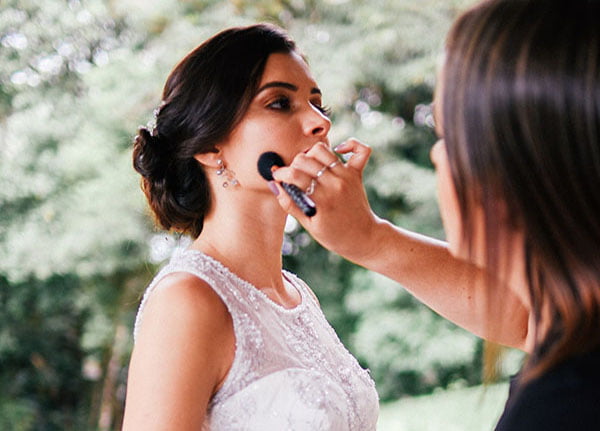 Step 6: Spray tan – 1 month prior to your wedding day
If you are planning on getting a spray tan, it is advised that you schedule it 48 hours before your wedding. Unless this is a treatment you do often, I suggest testing the tan a month before your wedding to make sure you like the results.
Step 7: Nails – 2 to 6 weeks prior to your wedding day
I recommend that you get a manicure and pedicure for your wedding day, and the preparation time for this will depend on how familiar you are with having your nails done. If you don't often have your nails done and are unsure of what they will look like, then it may be a good idea to have them done a few weeks before your wedding day, so that you can see what they look like.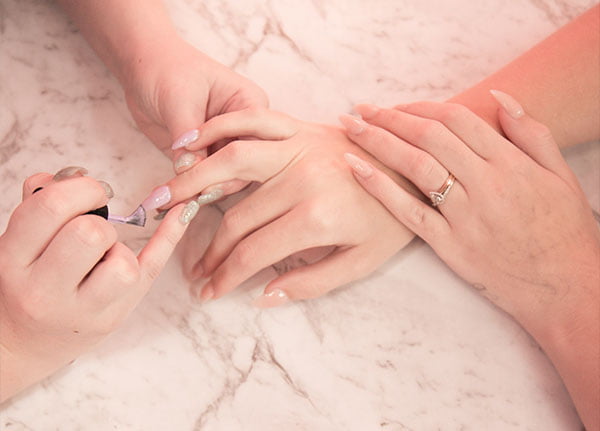 Step 8: Any last-minute hair or beauty treatments
Finally, book any last-minute hair or beauty treatments you want to have done before your big day. If you follow the above steps, you'll be sure to have a magical bridal experience!