HI Friends!

I have been busy with my latest bridal range and the starting of wedding season. aside from that, I've been privileged to be involved in a number of incredible styled shoots of late. Recently Mary-Ann Wiggill approached me about a styled shoot she was planning in the stunning fields of Canettevallei Lavender Farm. I jumped at the opportunity to be involved, and am so glad I did!

Incredible Photography my Natasha Taljard Photography.

Mary-Ann is an artist and has created a business of offering the luxury service of having her at your wedding to paint a personal impressionist styled bridal painting of the bridal couple. While you celebrate your wedding day, Mary-Ann will sit and render a true to life painting to capture your special moment. Can you imagine anything more special? What an amazing idea! She wanted to demonstrate this by organizing this styled shoot. The models used were to be the lovely couple Anne McNally and Jeremy Osbourne and they were made up by the make-up artist Madeleine Conradie.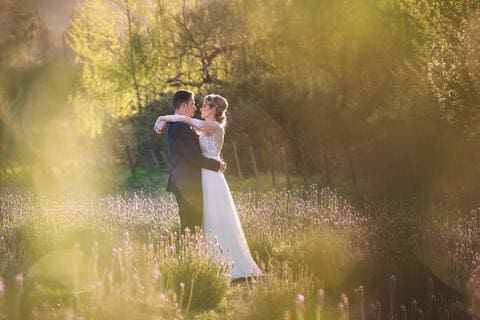 The team, including Moondrops Flowers on flowers, Blooming Wonderful on stationary, and Houthuis Event Furniture for the furniture hire, created an exquisitely romantic mock wedding set up that is fit for any modern day dreamer. Mary-Ann styled the theme around Monet, using the soft colour palette typical to the artist and the flowers and decor was arranged accordingly.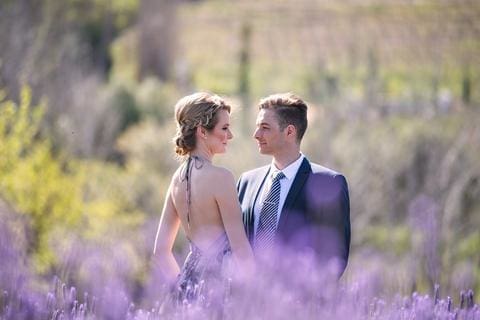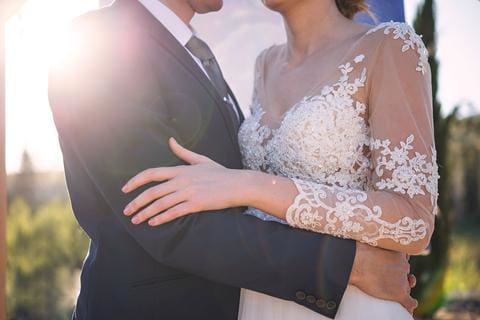 I provided a soft, flowing dress with a V neck illusion bodice and long sleeves with beaded lace applique'. The gown is perfect for the modern day romantic bride who wants an easy wearing, ethereal look. The open back add a sexy touch and the wedding dress from my up coming 2018 bridal range looked gorgeous on Anne.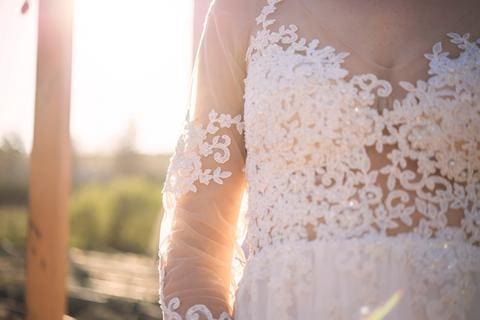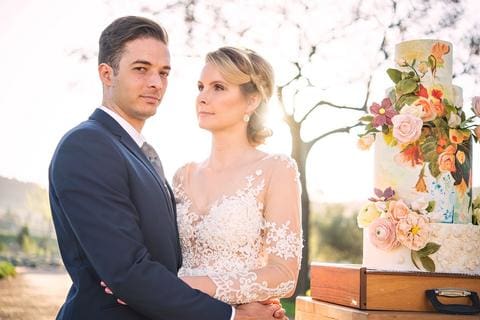 The Cake Duchess made the most exquisite cake, hand painted beauty that is the stuff of dreams, and finally Six Dogs Distillery provided the bar art.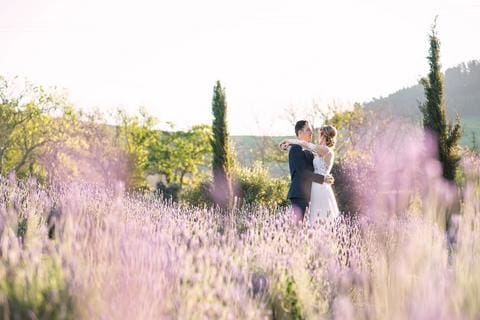 Overall, I think this shoot demonstrated an how incredible a wedding can be in Cape Town as we have the most amazing venues and service providers!