Hi friends!
Today I wanted to talk about the most suitable wedding dress styles if you're getting married in Cape Town.
Cape Town is best known for its beautiful, hot sunny summers and unmatched natural surroundings. For this reason, people flood here from around the world to get married. If you're saying your I-do's in Cape Town, here are my top 3 wedding themes and wedding dress advice to match:
CAPE TOWN BEACH WEDDINGS
World renowned for our spectacular coastlines and blue flag beaches. Many brides, both locally and from abroad choose to wed on our beaches and my favorite beach wedding venues are:
Die Strandlooper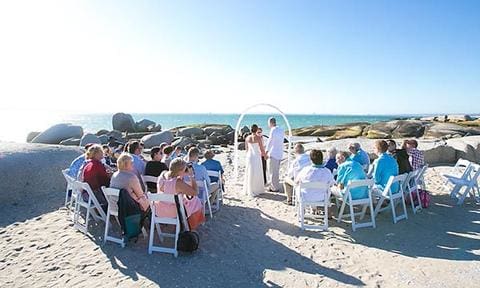 If you're going for a laid back vibe, Die Strandloper is the perfect venue. The wedding is held on the beach restaurant and a meal of freshly caught fish will be served. For a genuine South African experience, sun on your back and feet in the sand, this is for you!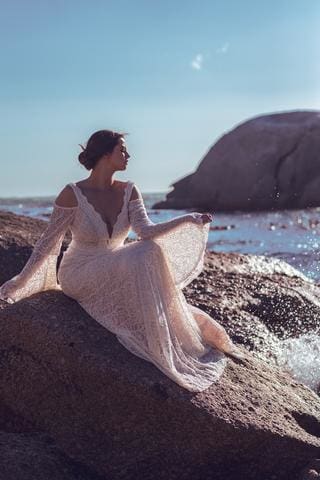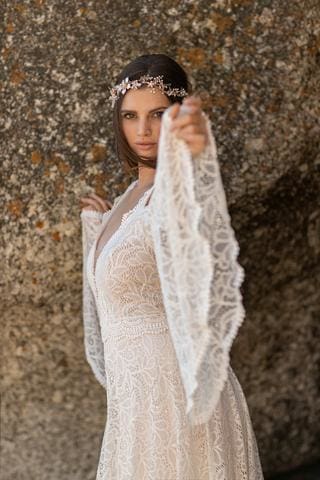 Wedding dress to match:

For this style wedding, laid back bohemian wedding dresses are best. You will be walking on the sand, so keep your feet bare or with toe sandals. I suggest an easy to wear boho gown that's simple and comfortable. Look at my Islay Rose Bohemian wedding dress collection.



Strandkombuis
The Strandkombuis is a more upmarket venue, offering the dreaminess of getting married on the famous sixteen mile beach, with all the creature comforts of a traditional wedding. You will have a Bedouin tent to protect you from the wind and world class catering and decor services.
Wedding dress to match:

For this venue I would advise high end bohemian wedding dresses. With the night being lit by fairy lights, a bit of sparkle and glamour can be donned, but I still advise choosing a style that's easy to wear and has a soft, flowing aesthetic. Again this is not a stiletto friendly venue, so keeping your styling on the boho side is best. Think beautiful lace, bead work and chiffon. Look at my Islay Rose custom made options for this.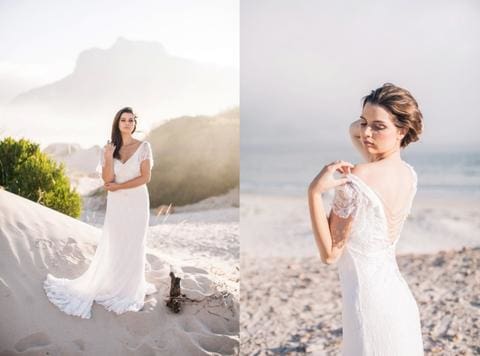 CAPE TOWN WINE FARM WEDDINGS

Cape Town weddings are most typified by the wine farm wedding. We have such a vast array of world class venues that it's hard do select just a few, but for the most luxurious wine farms, look at Ashanti, the Conservatory, Molenvliet, Groot Constantia, Babylonstoren and Grande Provence. These venues will give you the very best of the Western Cape natural beauty as well as the most unmatched catering and decor.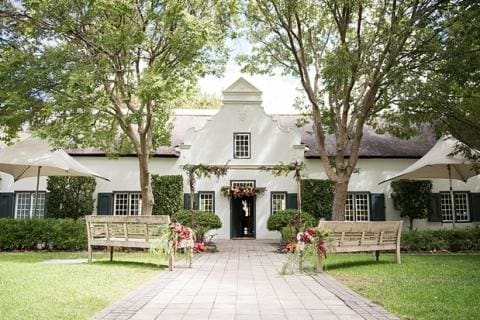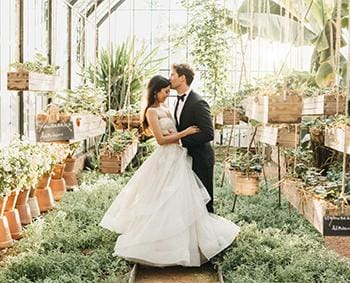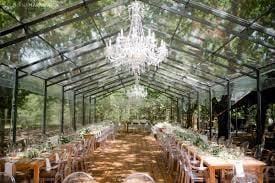 Wedding dress to match:

These wine farms have a great deal of history and some are quite opulent. For this reason you can choose a wedding dress that is formal and either traditional or vintage inspired. I would advise choosing a wedding dress that has a bit of wow factor. For all wine farm weddings, a traditional wedding dress would suit well. Bare in mind that you will likely go out among the vineyards for your photographs, so unmanageable trains are not advisable. Look either at my Molteno Collections, or at having your dream dress custom made.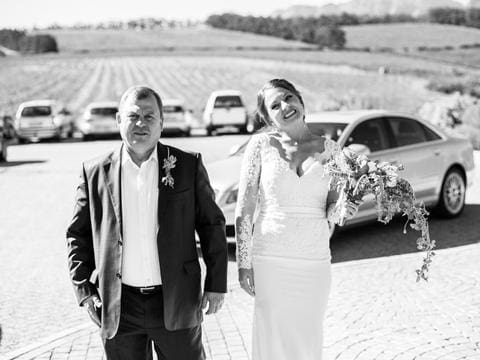 LUXURY HOTEL WEDDINGS

Cape Town is home to some of the top hotels for weddings in the world. The top of which I would say are the famous Mount Nelson, providing a vintage, historic feel. The Table bay Hotel for opulence unmatched and 12 Appostles for unmatched views and service.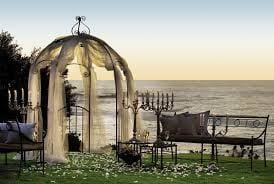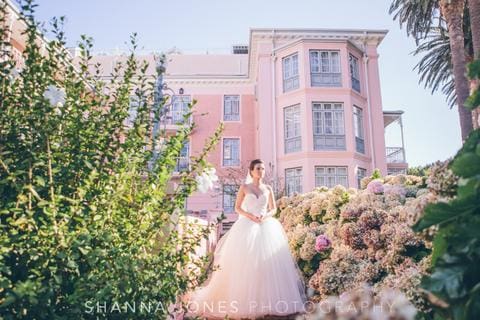 Wedding dress that suits

If you've chosen one of these breathtaking venues then I suggest your wedding dress be as memorable as your venue.Go for a high-glam wedding dress that suits your personal styling. If you're a clean-cut modern bride, then own that style, but be sure that it's as formal as your choice of venue. I advise a custom made wedding dress to fulfil all your dreams and needs.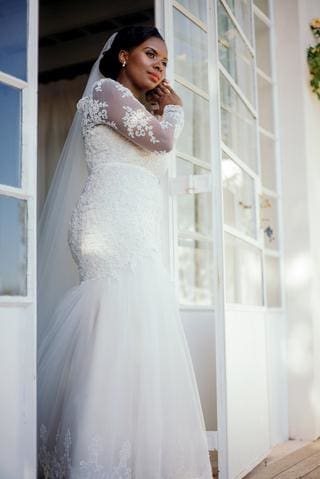 I hope this helped all those planning their dream wedding in Cape Town, have fun friends and remember, your wedding is about YOU, so be true to your style and don't let others pressure you into conforming!